Wrapping in a Winter Wonderland
The holiday spirit is definitely in the air! As you wrap up (pun intended) your holiday shopping adventures, have you given any consideration to the presentation of your presents? Sure, you could pick up your standard "Merry Santa and Snowflakes" paper for $0.99 a roll, but why not impress your loved ones with some creative wrappings? Here are some ideas to get you inspired.
Elegant
Who says that wrapping presents can't be an art in itself? These sophisticated wrappings use washi (Japanese rice paper) and mizuhiki (stiff rice paper cord). Think outside the box, literally. Rice paper is perfect for highlighting the unique shapes of your gifts. Just don't make it too obvious!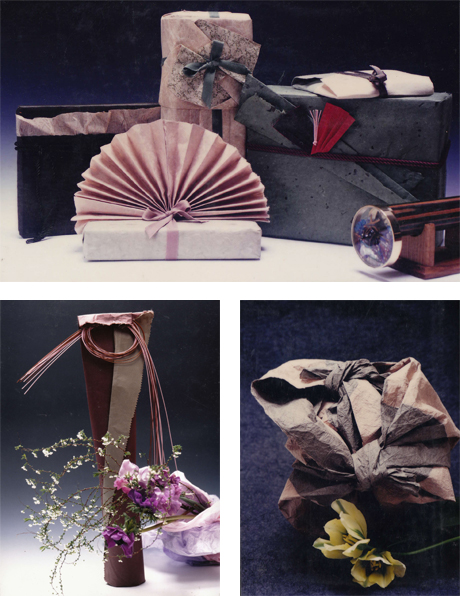 Sustainable
Why spend money on wrapping supplies when you might have something even more interesting lying around the house? Be creative. The examples below use twine, fabric, loose leaf paper, and even security envelopes!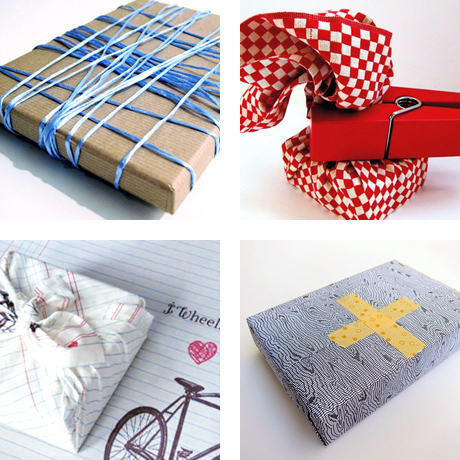 Bold
So maybe you've perfected your folding techniques to the point where you would never dream of giving up on traditional wrapping paper… Well, why not make a statement with a fun pattern?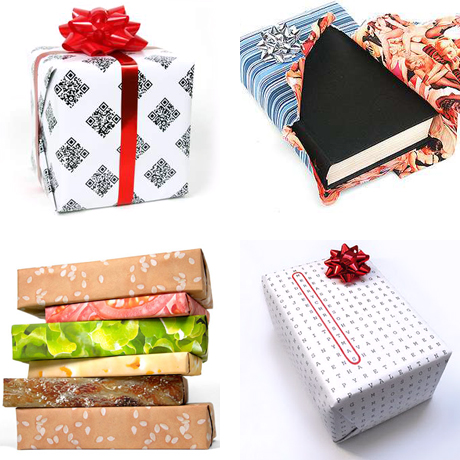 We hope we've inspired you with these unique ideas for wrapping presents! Happy Holidays from Studio K&M!