The September Issue
Did you know that Vogue's 2011 September issue contained a staggering 584 pages of ads? Pretty amazing that anyone would slap down their hard earned money for a magazine filled with advertising. But the truth is the ads read just as the rest of the content of the magazine. These fashion houses, cosmetics companies and other advertisers have studied their audience and know how to craft gorgeous spreads that generate conversation, conversion and desire.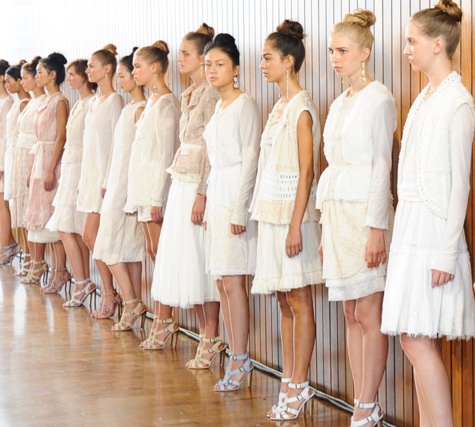 As we all know not everyone has Gisele on speed dial for their next marketing campaign, but you can craft your marketing to read like a fashion ad. A smart campaign is:
Targeted
Look at your audience, and think about how your product or service plays into their lives. What makes them think about or desire what you offer? For example: if you sell grills it's likely someone might desire a grill when looking at a cooking magazine, or a food blog. Try sharing a recipe to drive conversation, conversion and desire.
Relevant
Look at the content your audience is consuming, how it's formatted, what it looks like, how it reads. Use this as a guideline to creating your own materials. Keep in mind what your audience is looking at, what their interests are and what they share. There are oodles of tools on the web today to help you track your audience and what they read, ask us if you want to find out more!
Appealing
I know you have heard it a thousand times, but only cause it's true, quality content is appealing and makes for a successful campaign. You shouldn't have to disguise your marketing materials to trick people into reading your blog or clicking on an ad, but you should offer high quality content that results in your users enjoying your marketing and coming back for more!